Discover our software initiatives and check what our clients say
EdTech platform digitalization
Developing an an online education platform for Steinbeis, Germany's largest private university, with fully accredited degrees entirely taught through video lessons. We set up a remote engineering team to spearhead the development of an online education platform from scratch.
Offering our technology consulting and innovation outsourcing services for one of Ireland's top delivery service providers for restaurant chains, helping restaurant partners operate the most efficient delivery solution.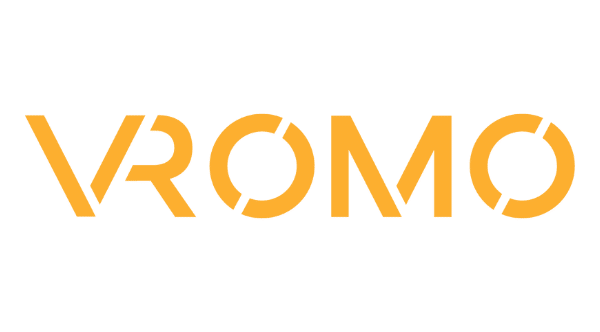 We work with multiple subject matter experts from the Zartis team in areas such as technical strategy, software architecture, infrastructure, process and SDLC improvements. They all consistently demonstrate a high level of knowledge, experience, and professionalism and help us identify issues and define suitable solutions. We highly recommend their consulting services.
Helping the world's leading provider of Digital Client Lifecycle and regulatory compliance technologies boost its team productivity with our extended development service.
Zartis was crucial for our efforts to grow our team quickly and internationally. They helped increase our team's capacity internally and have continued to provide ongoing support and pipeline. They are extremely professional in what they do, and I would highly recommend them.
Assembling an international extended development team for one of the fastest-growing US digital media companies and Digiday Media Awards publisher of the year for 2018 and 2020.
Zartis has been an outstanding partner for Dotdash. They've helped us to hire and grow the team, with excellent engineers, much faster than we could have in New York.
Assembling a world-class software engineering team for Fineos, a global provider of insurance systems.
Zartis has been an extremely valuable partner for us in our growth path. They have helped us to set up an Engineering scrum team(s) presence in Madrid and have provided essential and ongoing support on the operational side.
Recruiting stellar engineers to help a global transport and logistics services provider continue to deliver industry-leading solutions.
Zartis helped me in a short time find hidden talent to double my team size. Their high-quality and bar-raiser engineers boosted my team performance and quickly adapted and performed with great results.
Providing a team augmentation service to an AI-powered news intelligence company on a mission to revolutionize data science and product management.
Zartis has helped Aylien to augment its engineering team with truly excellent developers. They focus on the top of the market in terms of quality, and our experience of partnering with them has been excellent.
Building a nearshore engineering team for one of Europe's leading digital solutions providers in the mobility and parking sector.
We've been working with Zartis for several years already, and I can highly recommend them as a nearshoring partner. They have provided us with top-quality engineers, who work as a seamless extension of our own team — this has enabled us to speed up our development.
Assembling extended development teams for a global eCommerce platform and Deloitte Technology Fast 50 chart-topper in 2015 and 2017.
Zartis has been a valuable partner to us in scaling our development. They are easy to work with, flexible and transparent. They have helped us set up remote engineering teams with the skills we've needed (state-of-the-art .NET stack). The Zartis developers have continuously shown strong engineering skills as well as expertise in architecture and good coding practices.
Setting up a remote development team for a revolutionary consent-based user identification platform.
We are happy to recommend Zartis to anyone looking for a high-quality extended software development team. They are professional and easy to work with and made sure that we quickly found developers with the skills and experience we needed (Javascript) who fit culturally with our existing team.
Teams of 1 to 20+ Engineers
We can assemble teams of any size, from a one-man band to a small army of developers.
Up to 50% Faster Hiring
We can set up remote teams of up to 10 engineers in as little as 4 to 6 weeks.
90% Developer Retention
Over the past 4 years — and counting.
all sizes welcome
Whether you have no internal development team or employ hundreds of developers, we'd be happy to help.
50%+ Seniority
Our engineers are at Senior, Principal and Lead level, with strong architecture and leadership experience.
Impeccable client service
We put our clients' needs at the center of everything we do.
Ready to build your very own dedicated software development team?